Coaching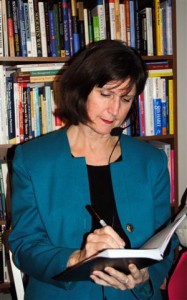 As well as ministerial training in universal spirituality, I have training as a personal life coach. I assist you to reconnect with the truth of who you are, and support you to act on that truth to create the experiences that you'd love to have!
I can assist you, if you find yourself with:
- A nagging feeling that 'something' is missing in your life, I can assist you in determining what this is and accessing it.
- Less self-confidence than you've had in the past and you want to rebuild it, or you want to build confidence in a new area of your life, I can help you with this.
I can assist you, if you find yourself thinking:
- I'm in a rut! I don't want to be here, but I don't know what to do… I need help!!
- I want more joy, fun, stability, peace, control, power in my life… but how?
- I'm not feeling supported in my relationship… I want it to be different… where do I begin?
- I don't have anyone supportive that I can talk to about this new thing I want to do in my life… where can I get the help I need?
I can assist you, if you:
- Have a sincere desire to gain a better understanding of yourself.
- Are willing to see yourself as the solution.
- Want to live consciously, making and keeping commitments to yourself
- Can allow me to assist you as being whole, resourceful and able.
You have something very important to enjoy and contribute to this world – YOURSELF. You have your dreams and desires because they are yours to live. Personal Life Coaching is not therapy; it is a solution-based partnership, in which we utilize proven success tools and techniques that support you to live your best life.
If you're ready to allow your own Personal Life Coach to help you live the life you'd love to live, email me at wendy.coachrev@gmail.com, or call me at (604) 831-7738. Let's talk. Let's find out what's possible and make it real.