Wendy Yacboski – Wedding Officiant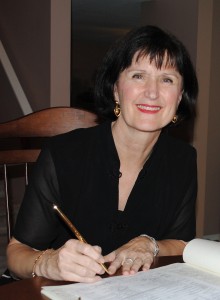 Wedding Officiant and more!
I am delighted to welcome you to my website, and to the ceremonial services I have for you!
Through Life Ceremonies and proven Life Coaching tools and techniques, I assist individuals, couples and families to celebrate life, live their personal dreams, meet their goals, and live with a greater sense of relationship with themselves and others.
I am an Ordained Inter-denominational Minister, trained in a philosophy and teaching based on the principles of "The Science of Mind and Spirit". Rather than human beings searching for a spiritual experience, we are spiritual beings having a human experience. What does this mean? Many things. One is that, in our spiritual self we have immediate access to the power we need to shape our life experience the way we desire. We are whole, not broken beings; powerful, intelligent and able. This power is within.
My gift and passion is to help people realize their essentialness and value, their strengths and successes and their true joy. And to help individuals, couples and families, celebrate or heal through ceremony.
Everything I do for you is personalized – be it for your ceremony, or your life's coaching sessions. What is most important is YOU and what you want to accomplish!
What a sincere privilege it would be to support you in one or more pivotal moments in your life!  These pivotal moments could be:
-    a wedding ceremony that says "You"
-    a renewal of wedding vows that acknowledges precious years of life with your spouse or life partner
-    a celebration of life service – honoring relationship and time with someone who has passed on
-    the precious and exciting birth of a baby into the family
If any of these scenarios fits your requirement, and you resonate with what I have shared about who I am, then, you're in the right place! Let's take the next step –- let's meet. Call me at 778-397-7738 or email me at.
I look forward to hearing from you – and the opportunity to support you!